"Fields of Faith" rallies students
Advertisement
Hang on for a minute...we're trying to find some more stories you might like.
On Oct 9, Lakeville hosted an event called Fields of Faith. Fields of Faith is a Christian based gathering organized by local Campus Faith Clubs that invites all local schools to come and express what they believe in. At 7 p.m., a little over one thousand high schoolers flooded the LSHS auditorium. "

"

The fact that anyone, no matter what school or what denomination of Christianity, can attend! "

— sr. Patti Jo English

I've witnessed many people give their lives to Christ at this event and seen others drop to their knees in humble worship." sr. Patty Jo English said. At the event, there are student speakers, a guest speaker, and many opportunities for praise and worship music led by a worship band. "Worship and knowing that there are other people like you in this school. All the different stories from everyone, and the different types of faith, whether their new in the faith, deep in faith, faith is a Sunday only thing, or everyday type of faith." sr. Brady Torborg said. This is what has the greatest impact on the students. There are students of all different backgrounds of their faith at this event, and that's what makes it so special, that differences can unite the student body. Students often times will walk away with incredible experiences, like committing to their faith for the first time or recommitting themselves to their faith. More often than not, they will look for ways to learn more or to get involved. "If you know Jesus I would say the school is our mission field, so go spread the gospel! If you don't know Jesus I would encourage you to reach out to your church or to a Christian friend or consider going to south's faith club. We have one of the largest faith clubs in the metro area and there are plenty of people there who want to help you explore your faith." English said. Fields of Faith is truly a unifying event that we have the opportunity to have at our school. It is a chance to make to friends, grow in your faith, and express what you truly believe in.

Loading ...

About the Writer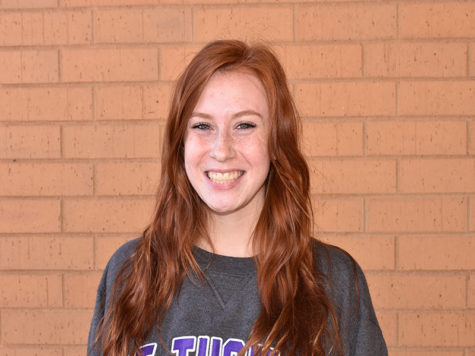 Carly Wohlers, Staff Writer

Favorite Color: Blue
Favorite thing about Journalism: Having the ability to dig deeper into topics that I probably wouldn't have had the opportunity...