Welcoming Krebs to South
Hang on for a minute...we're trying to find some more stories you might like.
With the past few staff openings seen after last year's set of retirements, an opportunity for former Lakeville High School student-athlete Tyler Krebs emerged to teach and become head coach of the football program. Having coached and built strong, successful football programs at Eastview and Burnsville, Krebs felt as if "the stars all aligned and it felt like the right place to be."
Having grown up in Lakeville and being part of the football program as a student-athlete, Krebs realized that the people who impacted the most were his teachers and students. Heading into college at the University of St. Thomas, Krebs really wanted to impact people in the same way he was impacted in high school. After realizing business wasn't quite right for him, Krebs changed his major to teaching in order to help kids learn skills and work hard even after high school, which is conveniently also part of what he teaches in one of his classes called Career Investigations. Krebs has been trying to bring in speakers and really give students an "opportunity to process and think about schools and careers after graduation," Krebs said. Along with Career Investigations, he teaches a Broadcast Media class and a Film Analysis class, both being English elective courses. Having also built tv programs at Burnsville and Eastview, Krebs has had plenty of experience and plans to bring that to the current programs here. "I hope for the film classes to start producing more and create as much as possible with the hands-on learning the classes offer," Krebs said. The students in his class will create content and television shows.
Having taken over the football program, Krebs has had to build a new program, bringing in new coaches and new ideas to improve the team this season. Speaking on striving for championships, "Our goal on the field is to compete for championships, and off the field [our goal] is to teach the players life lessons and learn through a lot of hard work and dedication." Krebs said. He has built strong football programs at Burnsville and Eastview, resulting in championships for their teams. Bringing that level of experience and expertise to the school, Krebs shows a lot of promise for the improvement of the football program and teaching in his various classes this year and into the future.

About the Writer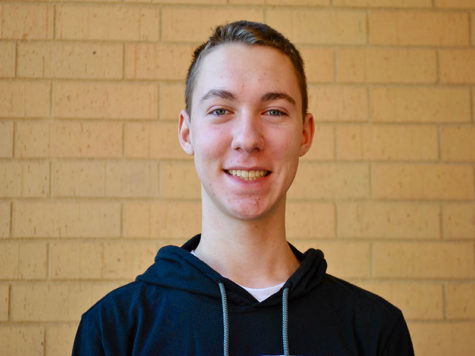 Tyler Holzer, Staff Writer

Favorite Color: Royal Blue
Favorite thing about Journalism: Working with others to produce great stories.
Favorite Quote: "Change your thoughts...