Welcoming Ms. McBride
Hang on for a minute...we're trying to find some more stories you might like.
Each year at almost every school, there are new teachers being brought in new to the school. Sometimes these teachers are in their first year of teaching and are new to the job completely. Madison Mcbride, the new US history and Geography teacher here at South checks off both of the boxes.
Going to college, she did not have a great idea of what she wanted to do or wanted to be. Her backup plan was always to be an English teacher. Throughout her college experience at Carlton University she always enjoyed working with young people, which she did most semesters when she was there. In the semester she took off from this, she decided to the route of teaching. ''It felt like the right path for me at the time,'' McBride said.
She graduated college with a degree in teaching and soon applied to teach at her old high school, Lakeville South High School. She then went in for an interview with the faculty of the History department, including many of her former teachers. She said the experience was ''weird, but cool because they saw me as a teacher, and not as a student.'' Two days later she received a phone call telling her that she had received the job.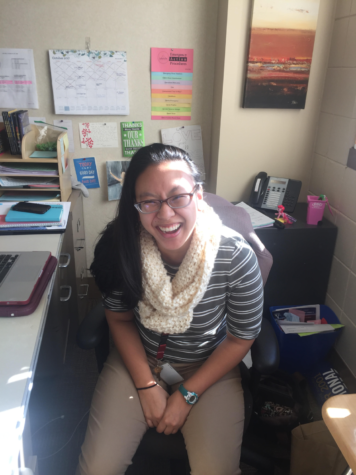 She began teaching freshman Geography and sophomores US History starting at the beginning of this year. She says having a background in the school is helpful in her transition to the school, as well as her experience with young people around the same age of who she is teaching. ''It's been really fun so far, the kids are really cool and it's been fun meeting and working with all of them." She is looking forward to having a full year of teaching under her belt and coaching the swim teams, both the girls in the fall and boys in the winter. When asked what her favorite part of teaching has been so far she replies, ''The kids. They are all really cool and I'm glad I'm meeting them.