Varsity Volleyball vs Rosemount
Hang on for a minute...we're trying to find some more stories you might like.
As one of the five juniors on the Lakeville South varsity volleyball team, Jasmine Mulvihill certainly stands out. She has been playing volleyball since kindergarten and has been on the varsity team since freshman year. Leading the teams in kills, Jasmine has a bright future in volleyball ahead of her.
Lakeville South faced Rosemount on October 17 at Rosemount High School. Throughout the game, the lead went back and forth between the teams. "I knew they were a good team but I didn't think it would be that close," Jasmine said. The atmosphere of the game was very intense and loud as the ball was hit down at the other team. At the end of the first set, the score was 20-25, South taking the lead.
The second set was very much like the first. It was another close one with South taking the lead again 21-25. As the third set came around, South was behind the majority of the game and but never game up. The bench was loud and cheering its team on. Unfortunately, the outcome of the third set was 25-21. Jasmine, like the rest of the team, was surprised it went into a third set thinking it would be a clean sweep. But South started out strong and took the lead early in the fourth set. It wasn't as close as the rest of the game but at the end the Cougars took the win and secured a good spot for the section game coming up.
Jasmine was a huge asset to the team last Thursday night with a total of 15 kills throughout the game. In her opinion, she thinks she could have played better. Also, she commented on the fact that she thinks her team struggled but she was proud of them for coming together and taking the win.

About the Writer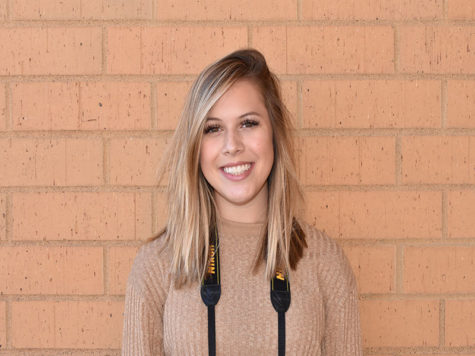 Jolie Flynn, Staff Writer

Favorite Color: Black
Favorite thing about Journalism: Mr. Burk
Favorite Quote: "Dance like no one is watching" - Mr. Burk
Favorite Teacher:...