Swimming to Success: Anna Olson '22 uses swimming as lesson for life.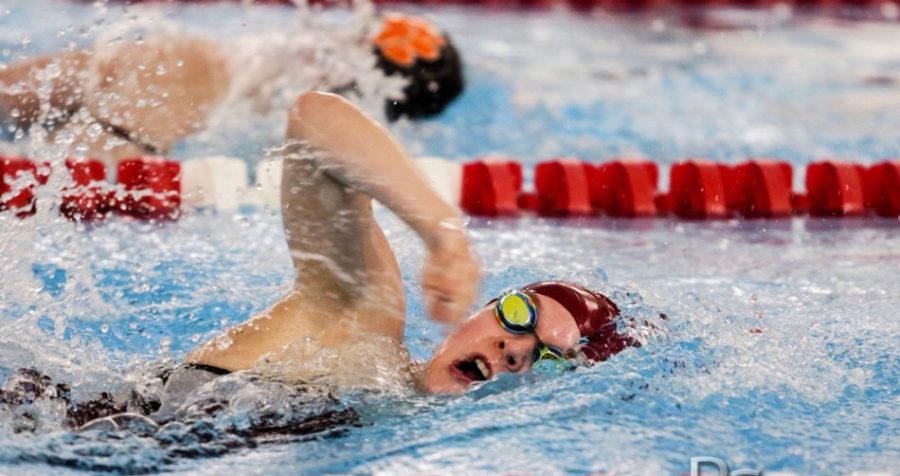 As you walk into the stands of the pool at Kenwood Trail Middle School, the overpowering scent of chlorine is thick in the air.  Parents and families fill the stands and the opposing team is usually chanting rhyming cheers. Soon, the Cougar swimmers will walk confidently out of the locker room and the national anthem is sung.  The meet is underway and it is obvious by the roaring, high-pitched screams of both teams cheering on their teammates and the sight of swimmers crashing into the blue water.  Swim meets are exciting because the energy is palpable and it is clear that every swimmer wants to do their best.  Anna Olson '22 is one of those swimmers.

Although Olson is a star swimmer for Lakeville South High School, not many are aware of her accomplishments.  She swims varsity races and keeps up with upperclassmen, although this is only her first year of high school.

"

"It makes me feel pretty good because not a lot of people get to just go freshman year on their first year on the team and swim varsity" "

— Anna Olson

"It makes me feel pretty good because not a lot of people get to just go freshman year on their first year on the team and swim varsity," Olson said.

She credits her quick success to her background in swimming.  Prior to swimming for Lakeville South, she swam for a club team called Riptide for many years and will continue to swim there during the off-season.  She praised her coach from Riptide, Michelle, for testing her limits.

"I like challenging myself, like, I guess, doing things that I thought I couldn't do," Olson said.  

It is clear that as much as Olson loves to swim, she truly cares about getting better at each and every meet.

The dedication that Olson and the entire swim team has is admirable.  They practice for 3 hours, 6 days a week and also have 1 or 2 meets every week, usually lasting about 2 or 3 hours.  It makes sense why Olson said that her work ethic has improved since becoming a swimmer.

"I try to do my best in everything," Olson said.

She even attends Catalyst, a church group at Hosanna, on Wednesday nights, on top of juggling school and her sport.  

"There's nights I'm really tired and can't get much homework done," Olson said.

However, Olson tries extremely hard to balance it all.  She is highly motivated and hungry for success.

Olson has accomplished goals already this season, like dropping time in her 200 Individual Medley, and has more goals in mind, like dropping time in the 100 freestyle.  She also has thought about where she wants to be in the years to come.

"I'd be really cool if I made it to State," Olson said

She has also gained more this season than better scores.  The senior captains have taught her that change can be fun and she has made lots of memories with the team.  

"Before warm-up at meets, we all dance and sing together," Olson said.

She has had an outstanding season and it's not even over yet.  Although swimming is a difficult and competitive sport, Olson is thriving.  

"It takes a certain person to do it and it's really challenging," Olson said.

It seems as though she is that certain person and with the success she's had her first season, the years to come look very bright for Anna Olson.
About the Writer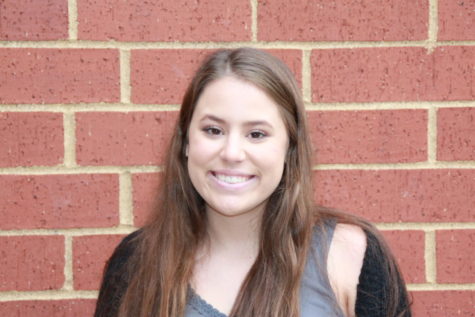 Maja Decker, Staff Writer

Favorite Color: Pink
Favorite thing about Journalism: The laid-back feel of the class and Mr. Burk.
Favorite Quote: "Identity theft is not...