Foreign exchange student Virginia Tarasconi comes to Lakeville from Italy
Advertisement
Hang on for a minute...we're trying to find some more stories you might like.
A typical day in the life of Virginia Tarasconi included dancing, going to the city center, singing, and watching films. But in fall 2017 she received the news that could potentially change the rest of her life and her hobbies. She found out she was going across the world to the United States as a foreign exchange student.
Virginia had learned that she was going to be staying with the Seemann family from August 2018 to June 2019. Filled with mixed emotions, she was excited and ready to take on this new adventure.
Fast forward one year to August 29, 2018. The day had finally come. It was time for her to pack up her Italian life and fly to the United States of America. Throughout the flight here she had mixed emotions circling her mind. She was excited to meet her family but nervous to be here all alone with no friends or family.
Once here those emotions quickly faded. She met her host family, The Seemans, at the airport and instantly she felt welcomed. "They absolutely make feel at home. Once a week I cook for them with Italian recipes like at home. Like yesterday, I cooked pasta for them like I used to do with my mom," Tarasconi said.
She thought adapting to their lifestyles was very easy because of how kind and welcoming they were. Somethings on the other hand, like school, weren't as easy to adapt to. Going into the first day of school she had two thoughts in her head:
"Who will I sit with at lunch and who will I hang out with?" Tarasconi questioned.
But lucky for her, that was easily solved. She met another foreign exchange student, David Riaza. They both had classes together and were in the same lunch. Together they made a big school seem not so big.
As the day progressed they learned that even though most people here do not speak the same language they do they can still be very welcoming.
"The people here made the adjustment very easy. They are very nice," said David Riaza '20.
Transitioning to a small school with only Italian speakers to a big school filled with only English speakers was hard, but Virginia survived and continued to. A few weeks have passed since she first came here and she is starting to learn and adapt to the numerous cultural changes here.
A big change for her was the food. She learned that the food here is very different from the food in Italy. The Seemans though tried their best to make the adjustment as easy as they could. Throughout her first few weeks here they tried to incorporate as many Italian foods in their meals as they could.
They wanted to make the adjustment as easy possible. Another big adjustment for her was the weather.
"
Italy is a lot hotter and Minnesota is filled with more nature and lakes then home is"
— Virginia Tarasconi
She is not really sure how she feels about a full-on Minnesota winter fastly approaching us. Minnesota winters will definitely be a big change for her that will take a lot of time to adjust to.
Time and language , on the other hand, was something that took a few days to adjust to. "Italy is seven hours ahead making it hard to adjust too. Language was also hard because it is hard to understand and speak," Tarasconi said.
As her weeks in the United States have progressed the transition is getting easier every day. So far while here she has had the opportunity to go to the state fair, Valleyscare, and her first football game.
Before her time here closes in June she would like to go to prom and learn how to fish. "She believes that she is so very fortunate to be able to have gotten to go on this experience," said Tarasconi. She recommends to anyone who wants to be a foreign exchange student to do it.
"If you are thinking of doing this you should think with your own head and not let others be the one to make the decision for you. It could be one of the most beautiful experiences of your life," Tarasconi said.

Loading ...

About the Contributor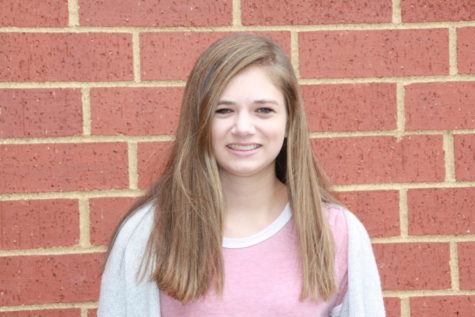 Cassidy Stensrud, Staff Writer
Favorite Color: Teal
Favorite thing about Journalism: It's a fun and easy class
Favorite Quote: "You can't start the next chapter of your life if you...