Lauren Diede, tennis team, persevere on the court.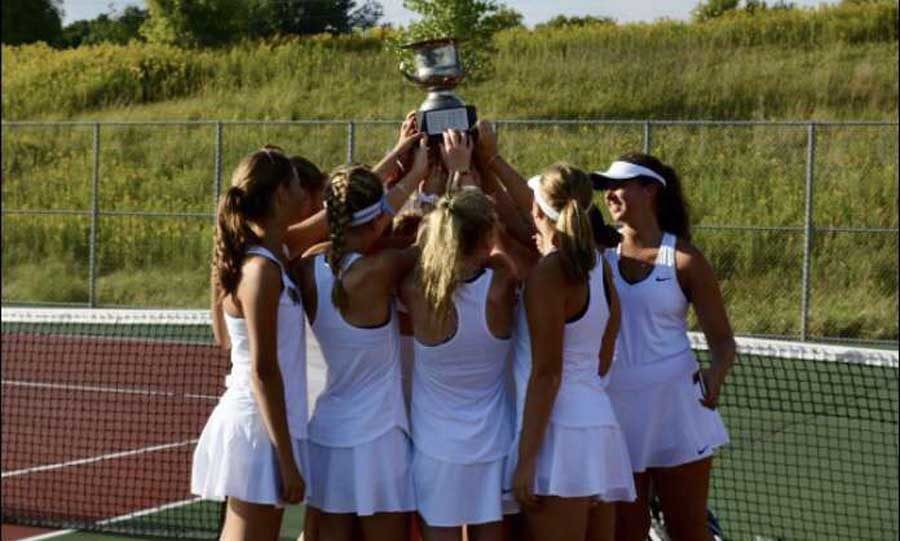 Girls tennis team is on a roll. For Lauren Diede '20, her first year on varsity is going very good with a 12-2 record.
"Our biggest success this season has been beating North," Lauren said.
This was no easy match considering It has been 11 years since they've come out with a win against the Panthers.
As the season winds down the girls have been working hard specif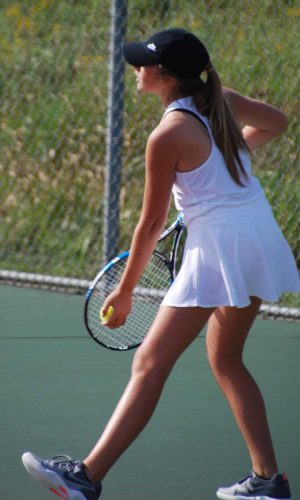 ically for sections.
"We usually prepare for our games by listening to music in the locker room and having a focused warm-up," Lauren said.
This pregame routine seems to have worked for Diede, who has only lost two matches. With state right around the corner, the team has been busy.
"We have been practicing with our partners for matches, so we're really prepared to go into our next matches," Diede said.Amy Diede
Perseverance is one of the team's characteristics as they have had a lot of very close matches this season, the number two seed comes with a lot of pressure and high expectations.
"Everyone is expecting us to do really good, so we have to live up to that," Diede said. "We will have to be determined in these upcoming matches so we can keep advancing on," she added.
Despite losing to Rochester Mayo, Diede is hopeful that next season will be just as successful.
"There are some young players on the rise who have been involved in the program for a while, such as Monet VonRuden '22 and Georgia Deml '22," Diede said.
Diede will also be returning as a senior and is very excited for the next season, some things she looks forward to are the team trip and practicing throughout the summer so they can come back just as strong.
About the Contributor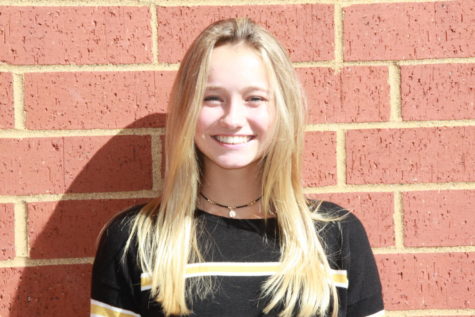 Grace Swail, Staff Writer
Favorite Color: Grey

Favorite Thing About Journalism: "Being able to know things going on around me before other people".

Favorite Quote: "You don't...