Looking back: My advice to freshman
Hang on for a minute...we're trying to find some more stories you might like.
At age 15, freshman in high school are feeling grown up, nervous and clueless about moving into a new school. Although every one of them thinks they know what they're doing, they don't. When I was a freshman, I wish I had done a lot of things differently now that I'm a senior. Whether that's taking more pictures, taking a couple of AP/honors classes, planning for college ahead of time, or showing more school spirit. It can all make a huge difference in your high school career and steer you into a better future.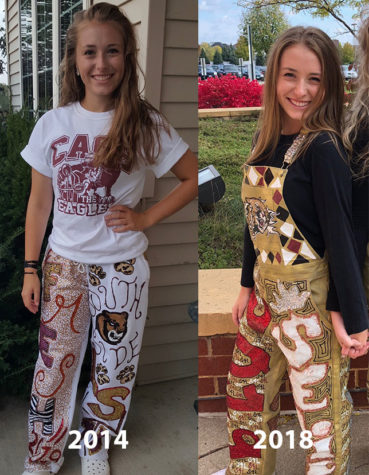 One of the main things I wish I had done in high school, was to start planning ahead for college and future plans. When I was a freshman I had brushed the idea of college out of my head and focused on my classes and extracurricular activities. Although school, clubs, and sports are important, so is college planning. As a senior, I can say that this year has already been a stressful year with grades, applications, touring and lifelong decisions. Colleges are already looking at students entering high school and looking at what classes your taking.
Another piece of advice I wish I received is to take more pictures. Everyone at school takes pictures for the first day, homecoming, sports events, prom, powderpuff etc. It's fun to see you and your classmates grow over the 4 years and share the memories that were captured. When your a senior, you're going to want to look back at the pictures so you can see how much you have changed.
Showing more school spirit is a must in high school. When I was a freshman I went to one football game and I regretted it ever since then. Your high school experience will be a lot more fun if you attend sporting events and chant with the crowd to show that you are a LSHS cougar. It's better to go than just hearing about how fun it was and the game changers that made the event exciting and loud.
I wish I had planned ahead for college and taken action sooner. Since I'm a senior now, I am touring and applying for colleges. As I should be, but touring earlier would have given me a leg up. My parents and I's schedule don't always match up to take time off and drive to a college every weekend. Which is why freshman should consider thinking about what they want to do when they are older and where they want to study.
Overall, freshman should start thinking about their future, capturing memories, having fun and pushing themselves to become a dedicated student. I personally would have played freshman year out differently if I had these pieces of advice and guidance throughout high school.

About the Writer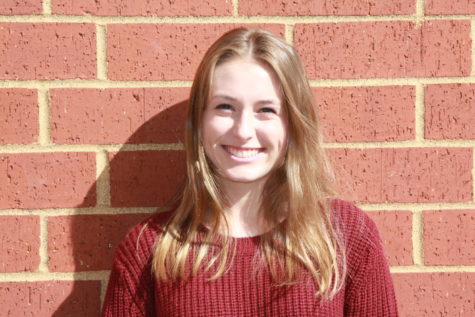 Morgan Johnston, Staff Writer
Favorite Color: Blue
Favorite thing about Journalism:  Having Burk as a teacher
Favorite Quote: "It's none of your business"
Favorite Teacher:...