Pepfest Review: CDT Steals the show
My initial response to PepFest was excitement. It was very loud because so many people were in there and everyone was hyped up and having fun. it was well organized and the decorations looked good, however, I was confused on why we had rainbow ribbons hanging from the ceiling instead of our school colors. Compared to last years, I thought it was very well done.
This year's CDT dance was very good because the music was well relevant and everyone appeared to be in sync which made it really fun to watch. CDT was very prepared and everyone looked like they had the moves down. The senior's dance was the best part of it and their song was really cool.
The band was very energetic and did really well, but they could've added something new to mix it up from past years. They were very into it but it just seemed too similar to past years. The drums are always the best part.
The M.C.'s did a great job because they were very into and showed a lot of school spirit. Their jokes were a little too cheesy and that was annoying but other than that they worked really hard to make everyone engaged.
The homecoming court games were really short and not that fun to watch. They could've chosen games that would've been more funny and captivating to the audience. Hopefully, next year whoever organizes it will pick games that are more interesting and not as embarrassing to the homecoming court to perform.
The football guys and CDT girls dance was okay. They had a good dance and it was funny, but everyone was very off and some couples were looking around because they didn't know what to do. It could've been better organized but their music choice was good.
Pepfest is a really fun day in the fall and I would encourage all south students to attend every year because it's a great way to show school spirit and get hyped up on game day. The more people that go, the more fun it is because the cheers are louder and it's fun to see all your classmates there. Overall, the CDT dance was a 5/5 for how hype it was, the Band was a 4/5 because they were energetic but could've changed some things, The M.C.'s were a 4/5 for their enthusiasm, the homecoming court games were a 3/5 because they were boring, and the football team and CDT dance was a 3/5 because they seemed a little confused.
About the Writer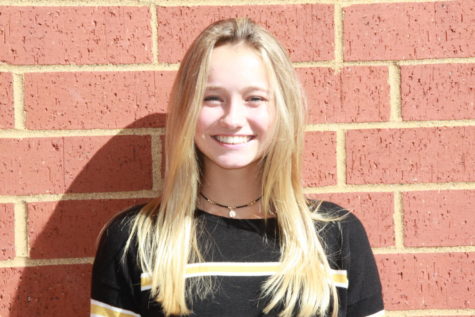 Grace Swail, Staff Writer
Favorite Color: Grey

Favorite Thing About Journalism: "Being able to know things going on around me before other people".

Favorite Quote: "You don't...