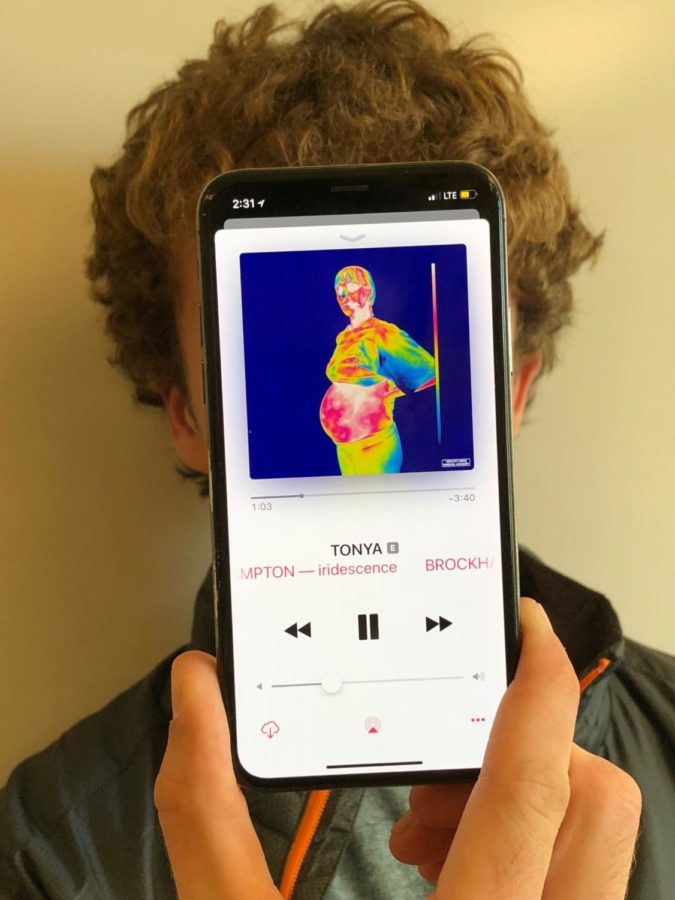 Peter's Soundbox: BROCKHAMPTON- "iridescence"
"The Sandbox: BROCKHAMPTON
Welcome to The Soundbox, where each week, I'll pick an album, TV show, or just anything I'm enjoying at the moment, and dig in deeper. (Like a sandbox, has like, sand and you dig in the sand….we can change it later.) This week we're talking about the new BROCKHAMPTON album, "iridescence."
If you don't know who BROCKHAMPTON is, then its important to know how this album came to be and the journey they've taken so far. They are a music group that formed in one of the strangest places you could think of, a comment section. Kevin Abstract, a native of San Marcos, Texas, posted a comment on a Kanye West fan page called "KanyeToThe". The comment simply read "Anybody wanna make a band?" Dozens responded, and soon the self proclaimed "boy band" was assembled, calling themselves BROCKHAMPTON. Members came from multiple states, even countries, and included vocalists, producers, photographers, and visual artists. The goal of the group was not just to make music, but create a unique image and voice for themselves. After a successful run of mixtapes, the group gained mainstream success with their mix of hip-hop, alternative and R&B, and released a trilogy of albums titled "SATURATION." In almost no time flat, a fan page comment had transformed into one of the hottest names in music.
Receiving critical and commercial success, the band signed with RCA Records, and revealed that a new album was in the works. With seemingly nothing slowing them down, the group was suddenly hit with controversy. Ameer Vann, one of the vocalists and cover star of "SATURATION", was hit with abuse allegations by a former girlfriend. The band released a statement soon after, announcing that Ameer was no longer with the group, and the album was delayed indefinitely.
Suddenly, the band's future was up in the air. Unproven with a major label, and with their most recognizable star out of the picture, the group had a lot of decisions to make, with expectations on them for the very first time. "We were so inspired last year," Abstract said in an interview on Beats 1 Radio. "Success messes with the way artists create." With that inspiration and new creative focus, the group released their fifth studio album "iridescence".
So now that I've given a two semester history lesson on BROCKHAMPTON, I should probably get to the album. It's great. But you can tell that the band has changed after everything that has taken place. But again, everything remains great. For starters, the production is A1. One of the draws of BROCKHAMPTON was while their sound was great, but you could tell that it was made on a budget. Now that they've gone out and gotten this bread, they can really go all out. There's this transition in between the opening track "NEW ORLEANS" and "THUG LIFE" that is absolutely mind blowing and sets the tone for the rest of the project. They'll mix the usual hip-hop beats, with piano backgrounds, acoustic guitar, synthesizer, I wouldn't be shocked if there was an accordion in there. (Fact Check: there's not. But I did find a cover of a guy playing one of their songs on the accordion)
All this gives the vocalists a lot to work with, and they deliver killer verses and hooks. With Ameer's departure, the composition of some songs have changed but you won't even notice. The way the producers distort some of the vocals and sounds, it can be hard to identify the different members, but also makes it sound like a cohesive, unique sound. Abstract, along with Matt Champion, Merlyn Wood, and Dom McLennon, rotate within songs with introspective lyrics and killer hooks. But in my opinion, the GOAT BROCKHAMPTON member is bearface. The Irish singer is the only vocalist who exclusively sings and his soothing voice just elevates each track he is on and is the perfect example of what makes the group so unique.
"iridescence" is a great album from one of the most exciting voices in music. Even if it doesn't live up to the bar set by their previous work, it comes close enough, especially given what's happened in the last year. If you are looking for music that's unique and different, this project started on a laptop in San Marcos, Texas just might be what you need.
Best Tracks: NEW ORLEANS, HONEY, SAN MARCOS
Streaming on: Apple Music, Spotify, Soundcloud Premium