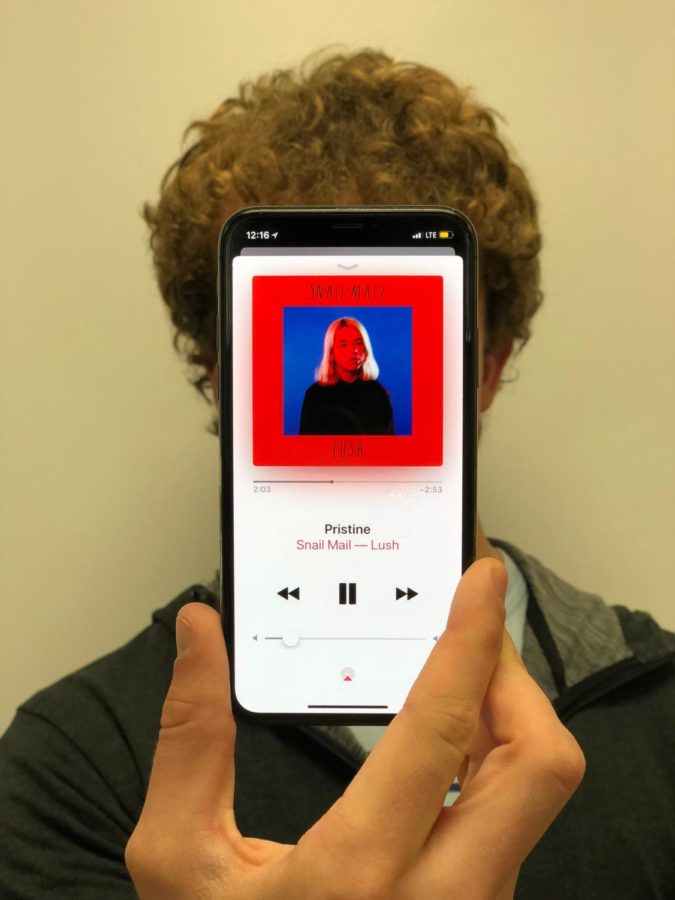 Peter's Soundbox: Snail Mail- "Lush"
Welcome to The Soundbox, where I pick an album, TV show, or just anything I'm enjoying at the moment, and take a closer look at the project and dig into it's creation and meaning. This week, we're taking a look at the debut album of indie artist Snail Mail, titled "Lush".
19-year-old Lindsey Jordan is just out of high school and has already released one of the year's best albums. Her sound has been described as similar to the old indie rock artists of the 90's, with the lyricism of the new wave of young female pop artists, such as Lorde and Billie Eilish. There really isn't anyone in music right now that's quite like her. Growing up and starting her music career around the Baltimore, Maryland area, Jordan started playing guitar at age 5, and started writing and performing at 15. She would soon get booked for festivals and released her first EP, "Habit", in 2016.
Jordan, (who performs under the name Snail Mail, which is really hard to say 5 times, trust me don't even try.) began to get national attention, signing with Matador Records, and performed at South By Southwest. SXSW is "America's largest cultural festival", and features big artists, popular movies, and all the all-you-can eat fried rattlesnake you can eat. In this huge festival, one of the biggest takeaways was Baltimore-indie act Snail Mail. The publication Stereogum even had a headline that read- "At SXSW, Everyone's Talking About Snail Mail".
Even with this momentum in her favor, Jordan's full-length debut did not release for another year after she performance at SXSW. When asked why this was she claims, that she wanted the writing and production to be as good as it could possibly be, and it definitely shows in the final product. "Lush" is a 10 song, tightly knit, heartbreaking, hopeful, and gorgeous album, that really could not have turned out better for a debut.
"It's good to be vulnerable, not pathetic" Jordan says on her writing process. This is a break-up album in its purest form (Sad boy hours incoming) and that statement couldn't be more true. On songs like "Pristine" amd "Let's Find An Out" the lyrics clearly show restraint in a broken relationship, but shows that you can move on or work it out. There isn't a clear story to the album, which won't alienate anyone from relating to the songs.
The highlight of the album however, is the guitar playing. Jordan plays lead guitar on all of the songs and it is truly what sets her apart from other female artists. The smooth chords are accompanied by the backing instruments, which always takes a backseat to the prodigy like guitar playing.
This is honestly one of the best albums of the year and will hopefully launch Jordan into stardom and recognition, and allow the 19 year old to do what she wants to do next, because if "Lush" is anything to go off of, the possibilities are endless.
Best Tracks- Pristine, Heat Wave, Anytime