Minnesota Midterm Election Results
Hang on for a minute...we're trying to find some more stories you might like.
Last week, the midterm elections took place across the United States. Here in our home state, Minnesotans voted on the House of Representatives in Congress, and who will fill our two seats on the Senate. Our own Seamus Chrisman broke down this historical election, and what these results mean for the people of Minnesota.
(See the graph provided for a visual breakdown of the House races.)
U.S. House of Representatives
Hagedorn Vs. Feehan = 0.4% win

McCollum Vs. Ryan = 36.2% win

Omar Vs. Zielinski = 56.4% win

Stauber Vs. Radinovich = 5.5% win

The state of Minnesota, after the 2018 midterms made very few changes, as far as the majority of the vote being Democrat.

Angie Craig was elected over Republican Jason Lewis, who had already served a first term in the House.

Ilhan Omar was elected as the first ever Muslim woman to hold a political spot in the state of Minnesota.

This election year, 113 women were elected into Congress, the most in history, including two Muslim and two Native American women, the first in history. Many of them were Democrats.

Republican Pete Stauber was elected over Joe Radinovich in the middle North and East sides of Minnesota

Republican Jim Hagedorn was elected over Dan Feehan in the Southern part of Minnesota

These election results still show that the majority  of Minnesotans are still heavily Democratic, whereas small districts like St. Paul and Minneapolis hold the bulk of the population of the state, increasing votes for Democratic nominees.

Minnesota's largest districts, such as Duluth and Rochester, have a smaller population but have large districts that cover the state. These larger districts voted mainly for Republican nominees.

As the results show, more people voted Democrat in Minnesota but only in smaller, more populated districts. In larger, and less populated districts, more people voted Republican.
U.S. Senate
In the U.S. Senate race in Minnesota Democrat, Amy Klobuchar was again re-elected as a senator for a third term.

Republican Jim Newberger lost the election to senate with only half the votes that Klobuchar had.

Independent candidate, Dennis Schuller had the lowest votes (2.6%) in the election for Senate

About the Writer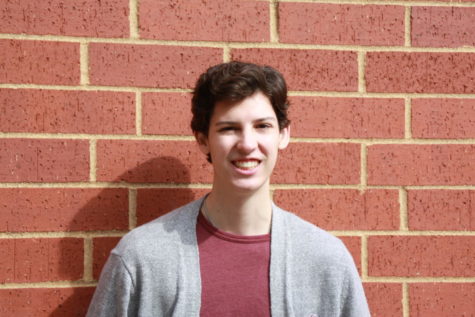 Seamus Chrisman, Staff Writer
Favorite Color: Black
Favorite thing about Journalism:  Learning how to write good questions
Favorite Quote: "Why"- Ms. English
Favorite Teacher:...