Q&A with Hockey Captain Henry Welsch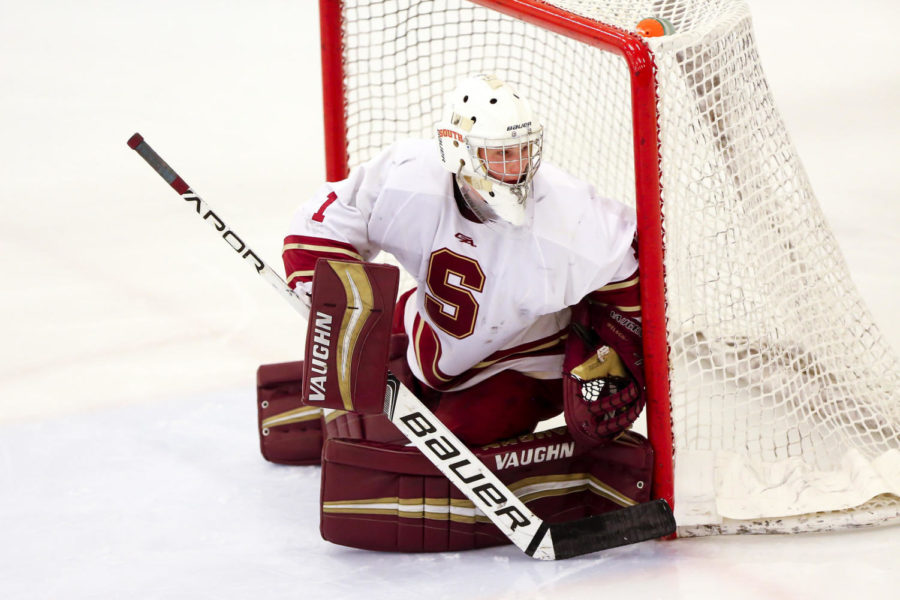 With the fall sports season over, Lakeville South now looks to its winter activities. Minnesota's most popular winter sport is, of course, hockey, and as the Lakeville South Boys Hockey Team get ready for the start of a new season, we sat down with team captain and starting goalie, Henry Welsch to discuss his background in hockey, and what to expect from this years squad.
Q: How long have you been playing hockey?
A: I started playing when I was 4 or 5, so 13 years.
Q: When did you become a goalie full time?
A: 4th or 5th grade.
Q: How does it feel to be a captain for your senior year?
A: Pretty good, I feel like I'll lead the team well and get us in the right direction.
Q: What are your expectations for the season?
A: We should expect to win the conference, which is the South Suburban Conference. The goal is to win the section too. Both will be pretty hard but that's definitely the goal.
Q: Last season ended with a tough loss against North. What's the mindset to get past that and focus on the new season?
A: We usually match up with North, and they beat us all three times we played last year. So one of our goals is to sweep North, and just keep playing hard.
Q: How has the coaching change gone so far?
A: Pretty good, he has a way different coaching style, but I think it'll be better for the team. He's been great so far.
Q: What do you do in the offseason to prepare for the season?
A: I train with a goalie specialist, and then it's just working out, like weight room stuff and conditioning.
Q: Being the goalie, is there extra pressure on you during games?
A: I think so, but it just comes naturally with the position. I don't let it affect me that much.
Q: Do you have plans to play past this season?
A: I'm going to play junior hockey next year in South Dakota for the North American League.
Q: Who are some younger players on the team that we should look out for?
A: We have a couple of sophomores, Griffin Ludke and Jack Novak, who are really good and are gonna be important this season for us.
Q: What's your favorite memory of being on this team?
A: I didn't play, but my sophomore year we played in the State Tournament at the Xcel, which was cool. When I got the chance to play last year I tried to make the most out of it, and we had some really successful games and made a lot of cool memories
Q: What are you most looking forward to this season?
A: I'm just looking forward to it as a whole because we should have a pretty good team this year. Also the North games, those are always fun.
About the Contributor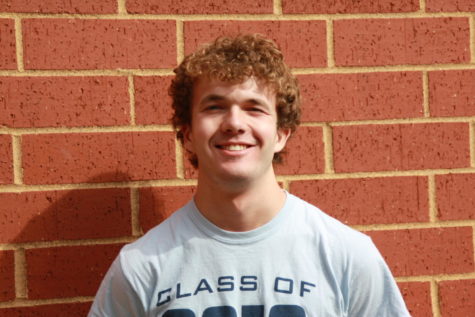 Peter Nomeland, Staff Editor

Favorite Color: Orange
Favorite thing about Journalism: 
Favorite Quote: "Hoppin' out the Wraith, esskeetit (Esskeetit!)
Favorite Teacher:...