Annual Chem Show Makes Science "Incredimole"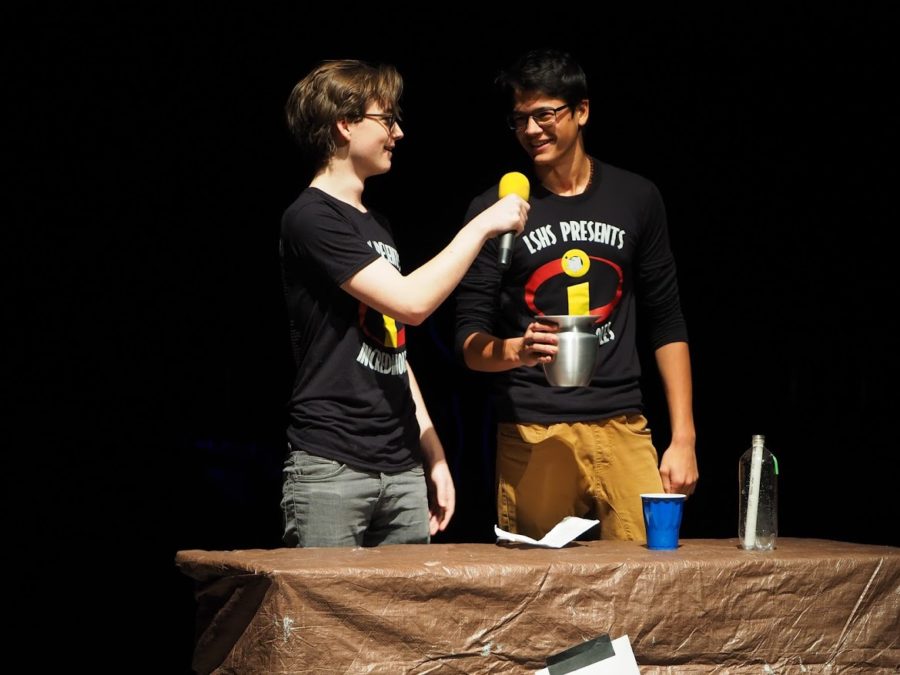 Every year, the students in Advanced Placement Chemistry along with student technicians, and teachers prepare a show that highlights the importance of Chemistry through multiple experiments for fellow students and parents to see.
The students dedicated many hours of class time and out of class time to prepare their experiments that dazzled crowds last Friday during the day and at night.  "The chem show is different every year, different experiments, order of events, and that's the biggest thing" Just said.
The show always has a theme and this years was "The Incredimoles" and how they took us on a journey to overcome the anti-science villains.
"The show is all about student learning and the show motivates students to teach other students and share creative science ideas." said AP Chemistry teacher, Mr. Just.
Just lets the students plan most of the show including all of the jokes, Glow-Stick Dance, slideshow, experiments and theme. That's what makes this show so special: the student's imagination put into reality.
Nikhil Agarwal '20 recently participated in the Chem Show and performed "The LotaBowl" experiment.
"The best part of the Chem Show for me was probably just having fun with an experiment that was really simple and making it interesting" said Agarwal.
Although the show was fun, it did present some challenges for these students to overcome.
"Our hardest part of the experiment was how we make it interesting and funny." Agarwal later went on to say "We had to make many big changes to try to keep it interesting and somewhat funny."
One of the big changes made was the script, which is a big requirement for the overall show.
"We changed the script and the way in which we presented it. Instead of simply showing how the Lotta Bowl works, we decided to make a skit to try to make it more interesting," said Agarwal.
Students participating in the Chem Show are expected to come up with a script that both explains the experiment and keeps the audience entertained.
"I think that although they (the scripts) are overly cheesy, it is part of the fun of the Chem Show and it makes it more fun than just going over bland facts" Agarwal also later added, "the students who laughed at the "dumb jokes" made it more fun and enjoyable all throughout."
Many AP Chemistry students who are involved in the Chem Show cheer on their fellow classmates while they do their demonstrations while they wait to do their own demonstration. Whether they fail or succeed, or they're funny or not, fellow students back up their classmates. When these students laugh at the "bad jokes" it actually in turn makes the joke good. This is why Agarwal believes that these scripts are actually very good.
Agarwal's future may involve Science saying, "I think that it will definitely be something to look into but I am still undecided for my future path."
About the Contributor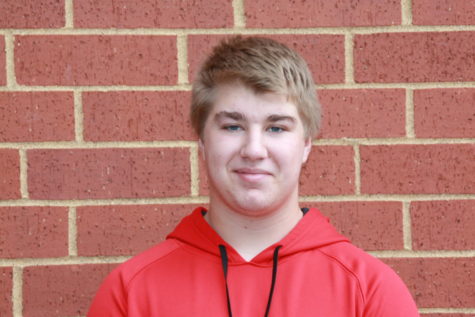 Cutler Ferris, Staff Writer
What is your name?- Cutler Ferris

Favorite Color- Blue

Favorite thing about journalism