Lakeville Boys Basketball Banks on Potential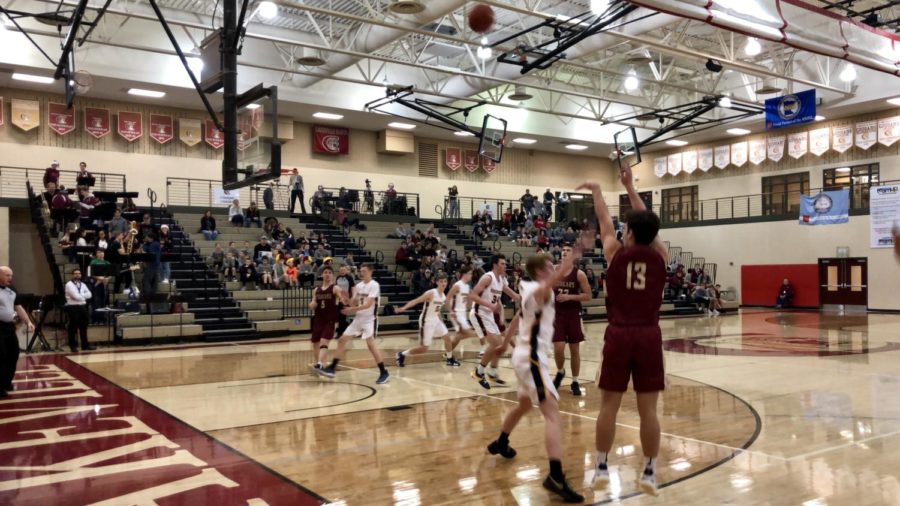 Lakeville South Boys Varsity team's season has just started, however, there is plenty potential for a great season this year with the lineup we have.
"I think we have a lot of potential. We're really young, but I like where we're headed," basketball captain Abe Strader '19 said.
As of 12/19, the team has a not too shabby record of 4-2, and the team is in good shape for a solid season. The team started their season off with a bang winning against Roseville on November 29th, winning with a score of 66-57.
December 1st, Varsity clinched another win, but only by one point, 53-52. Another close game soon followed on December 4th against New Prague, however this game ended in a loss, 42-44. The team took this loss as motivation to work even harder on the court. "I think [we'll be focusing to improve on] defense because that's the focus of the whole team, in general this year and past years," basketball captain Dylan Schultz '19 said. "The main focus of our team is grit, grind, and working hard as a team," Strader said.
The hard work paid off, Lakeville South beat Bloomington with flying colors, 62-51. However, their most recent game against Osseo ended with our team's second loss, 66-62.
The games that the team have lost this year have been really close games.

Even though it's early on in the season, it's shaping up to be a pretty good year for the varsity boys basketball team. On the 18th, Varsity played Rosemount and pulled off their 4th win of the season, 55-48.
The team this year only has 3 seniors: Abe Strader, Dylan Doty and Dylan Schultz. Being seniors, they represent the team and the class 2019, and some would say this is a large responsibility.
"It's definitely a good feeling. It's good to be like the focal point, and be able to lead the other guys this year and not be in the background," Schultz said.
Schultz and Strader specifically are the captains of the team. "I like to lead a lot by example but also encouraging my teammates. I took some of that from past year's captains," Strader said.
Later this season, the boys will be playing the schools rival, Lakeville North on January 25, 2019 at Lakeville North. They also play each other Feb 26, but that game is a home game.
Both the teammates and the schools look forward to this game. "Definitely Lakeville North, I wanna beat 'em," said Abe when asked about which team he's most excited to play. This season has a lot of potential, and that can be seen from their stats from the first few games. Hopefully, South can pull through and have a great year in Boys Varsity Basketball.
EDITOR'S NOTE: Since the writing of this article, the Cougars have fallen to 4-4 after losses to East Ridge and Minnetonka.
About the Contributors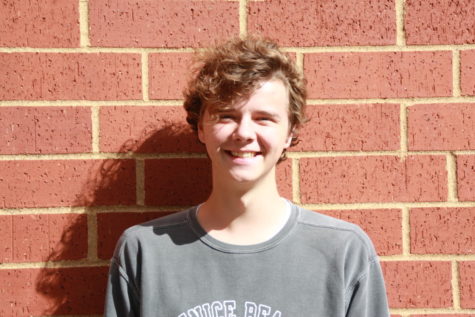 Camden Mast, Staff Writer

Favorite Color: Blue
Favorite thing about Journalism: Interviews
Favorite Quote: "I have very little patience for stupidity" - Kevin Malone
...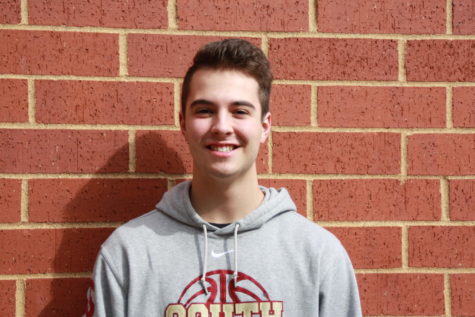 Dylan Naatjes, Staff Writer
Favorite Color: Purple

Favorite Thing About Journalism: The class is pretty dope.

Favorite Quote: "The only thing I hate more than lying is skim...