"Mary Poppins Returns" Is Magical
In 1964, Julie Andrews starred in what became a classic Disney film, Mary Poppins.  Now, 54 years later, a sequel emerges as a charming, nostalgic, and simply enchanting continuation of a timeless story with the potential to become a new classic.
Mary Poppins Returns, directed by Rob Marshall, stars Emily Blunt as the new Mary Poppins with Lin-Manuel Miranda, Ben Whishaw, and Emily Mortimer.  There are also appearances from Meryl Streep and Dick Van Dyke, who played Bert in the first movie. The cast is extraordinary, with Blunt shining the brightest.  The three new Banks children (Nathanael Saleh, Pixie Davies, and Joel Dawson) are all adorable and talented as well.
It takes place in London during the 1930s, 25 years after the original.  Jane and Michael are now grown up and Michael has three children of his own.  His wife has passed away and he is having a difficult time managing. Enter Mary Poppins, who floats down from the sky to once again help the Banks family.  She brings magic, wonder, and imagination into their home on Cherry Tree Lane and onto the streets of London.
A true triumph of the movie is the music. It features original songs composed by Marc Shaiman that are so catchy, you will be left smiling and humming along. This movie is wonderfully done and it is impossible to not feel happy and uplifted after seeing it. Watching it makes you feel like a child, in awe of the whimsical nanny that is Mary Poppins. I would recommend this movie to anyone, because it has the ability to captivate you and transport you into this charming world where anything is possible, even the impossible.
About the Contributor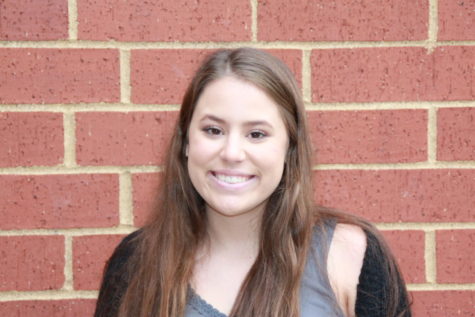 Maja Decker, Staff Writer

Favorite Color: Pink
Favorite thing about Journalism: The laid-back feel of the class and Mr. Burk.
Favorite Quote: "Identity theft is not...