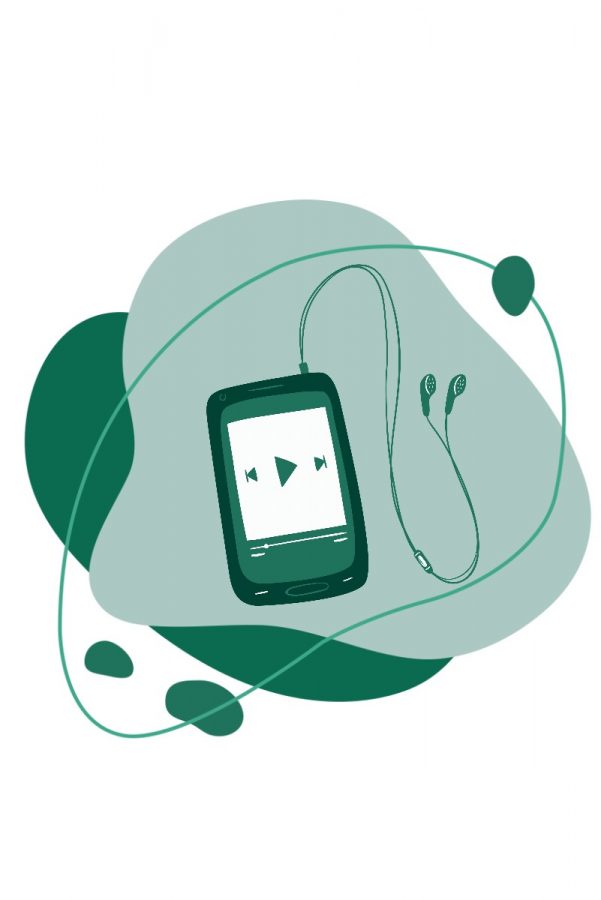 2021 has been a huge reassurance of both household names and newcomers for music this year. This year in particular has been a big year for music since last year's events shut down music production for the whole year. This year we saw Kanye, Drake, and Tyler, the Creator drop an album and a handful of newer names such as Olivia Rodrigo dropping her first album and seemingly blowing up overnight and Lil Nas X dropping his first studio album. There were also a few really cool ep drops this year such as UNLOCKED 1.5 by Denzel Curry and Kenny Beats, The Meanwhile ep by Gorillaz, and Sin City The Mixtape by Ski Mask The Slump God. After a large amount of consideration and large amounts of research, I have come up with my top 10 list of albums of 2021.
Call Me If You Get Lost 9/10
Out of this year, I really enjoyed CMIYGL a lot. Most of the songs have been placed in my top ten Tyler, the Creator songs. The features off of the record are solid. Even with the number of features, Tyler still shows his skills as a rapper. The album feels very cohesive with its song transitions and the bars are incredible on songs like "Corso" and "HOT WIND BLOWS". There are so many memorable tracks on this record that I thoroughly enjoyed, like "HOT WIND BLOWS" (feat. Lil Wayne) and "WASYANAME" (feat. Young Boy Never Broke Again)
The Off-Season 8/10
This album, when it first came out, was a huge surprise to me because I am not the biggest fan of J Cole but I have to admit he is a really good rapper with an incredible flow. The record as a whole is very well made but felt a little short to me, having to wait 7 years for it. The tracks that Stand out are most definitely "m y . l i f e" (with 21 Savage & Morray) and "p r i d e . is . t h e . d e v i l" (with Lil Baby)
Montero 7/10
For being Lil Nas X's first studio album, this album sounds incredibly good, the features are incredibly well-known names and very popular artists. Overall the album is catchy but my only gripe with the record is that it has that pop music feel that some of the songs seem to have recently. The stand-out tracks on the record are "MONTERO (Call Me By Your Name)", and "INDUSTRY BABY" (feat. Jack Harlow).
Donda 6.5/10
Donda is the most conflicted album I have had to think about on this list. Donda, being a memento to Kanye West's dead mother, originally had me worried that it would have been a Jesus is King part 2. When I first listened to it, during the multiple apple music streams, I was wildly surprised to hear what I heard–to say that I was excited would be an understatement. The date the album was released was August 29, 2021, almost a month after it initially was scheduled to release. Overall I enjoyed the record but I think it should be seen more as an art piece than a studio album. The stand-out tracks are "Moon," "Off The Grid", "Hurricane", and "Praise God".
Planet Her 6.5/10
Planet Her is Doja Cats' 2nd studio album and with her first album being incredibly popular due to Tik-Tok, I would have imagined that a lot of people were very excited to see this album's release. My first listen was when I used it as background music to do other things. I had thoroughly enjoyed the album as a whole but on my 2nd listen I had felt that it was way different from my first listen. Though it's a good album, it feels incredibly repetitive with its tracks and the features brought a little variety, but it sounds like Doja Cats style. The stand-out tracks are "Get Into It (Yuh)" and "Kiss Me More" (feat. SZA), both exploding in popularity through Tik-Tok and are incredibly catchy.
Sour 6/10 
I have incredibly conflicting opinions about this album. I am not the biggest fan of this record but after giving it a few listens through, it has its moments. I would say a reason I was not the biggest fan of this record is that this was the only thing on the radio for around 3 months and I had gotten so sick of the record I stopped using the radio. Olivia Rodrigo is a good artist I have no doubts about that, but with this being her debut album she could improve so much still. I think the stand-out track on this record is "Sour". It is so incredibly catchy and got stuck in my head for a week. 
Happier than ever 6/10
Earlier this year, on July 30th, Billie Eilish released her 2nd studio album, and it's a decent record. It feels so different from her 1st studio album WHEN WE FALL ASLEEP, WHERE DO WE GO?, Though I don't think I prefer it. I liked the strange grunge sound with some lighter tracks but Happier Than Ever feels more like a happy pop album. The album hasn't seen as much popularity as her first album, but with her first album winning 5 Grammys, I think it would've been difficult to top that. The stand-out track is "Happier Than Ever". 
Chemtrails Over The Country Club 5/10 
This album has been both a surprise and a disappointment as a big Lana Del Rey fan, loving her records from 2019 and 2012, this album just felt different. It works as a background music record but I can't recommend any of the songs. I can always recommend listening to her older discography.
Certified lover boy 2/10
This has been the weirdest album I have probably ever listened to since The Money Store by Death Grips. Unlike The Money Store, this album is just so unlikeable, featuring some incredibly interesting lines on some of the tracks and an album cover that just makes you think what is going through Drake's mind. I could not take this album seriously throughout any of my listens—it's just so strange. There are three stand-out tracks, one having a sample from Shrek of all things. My stand-out tracks are "Way 2 Sexy" (with Future & Young Thug), "Champagne Poetry", and "Knife Talk" (with 21 Savage ft. Project Pat).