Lakeville South Survey: What is the Greatest Donut?
Donuts are seen everywhere. From seeing them in the grocery store to having them at a school club or even having donuts in class, they are known to be a special sweet treat that most people enjoy. Once the journalism club at Lakeville South started thinking about it, we wondered…. What's the best type of donut? You could always go for the classic glazed or even the jelly filled donuts if you're into it. After thinking through that question another one arose…Where is the best place to get donuts? To find out what Lakeville South high-school students thought, we sent out a survey of the most popular types of donuts and stores for donuts to hear their opinions on the matter.
What is the best type of donut? The kinds of donuts shown on the survey were long johns, frosted raised, glazed, jelly filled, and donuts with sprinkles.
These are the results:In fifth place was long johns. There are many types of long Johns including chocolate and maple. They are well known for their unique look.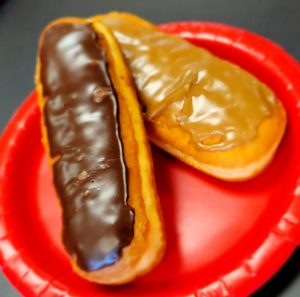 Coming in fourth place was jelly filled donuts. These donuts are known for their sweet and fruity fillings with flavors such as raspberry, strawberry and even lemon.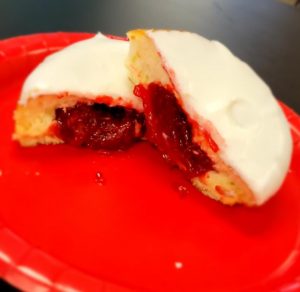 Frosted raised donuts came in third place. They are a universal favorite that everyone can enjoy.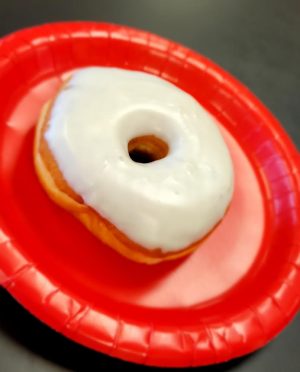 The runner up was donuts with sprinkles. Sprinkles make donuts look more appealing to eat, and they make donuts more fun.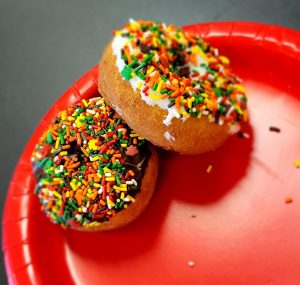 .
In first place was glazed donuts. These donuts are simple but delicious. They were a clear winner by 11% of Votes.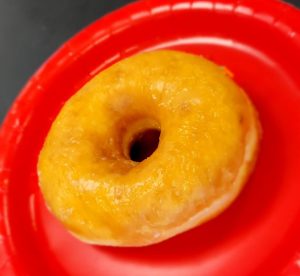 Now that you know what the most popular type of donut is, where should you get it?We asked this question on the survey and these were the results.
Cub foods and Kwik Trip tied for second place. 
In first place, with 24.1% of the votes…was Dunkin Donuts. This store is very well known for their donuts which makes it no surprise that it was the popular vote.