Twin Cities Sounds
All-ages events and music in the Twin Cities and metro area
Last Friday the Walker Arts Center hosted an event directed towards high school age students called Teen Takeover. This bi-annual event is planned and put on by a council of teen members. There were DJs and dancing, karaoke, photo ops, and the art galleries were open for viewing. This was one of the many all-ages events available for students in the Twin Cities and metro area.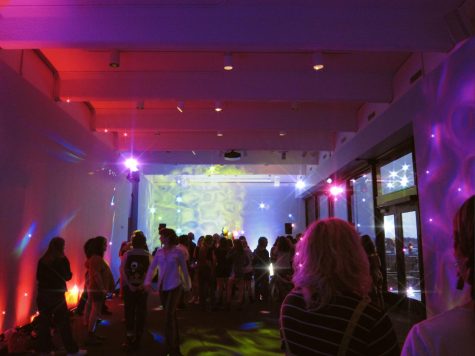 Events like Teen Takeover or all-ages concerts are usually free of cost or generally affordable, with entrance fees of $5-$25, or with free admission with suggested donations, making them all fairly accessible. All-ages art and music events are important because they allow young people to learn about the arts and connect with people who have similar interests. All-ages events help students connect with other youth outside of their schools in a safe space.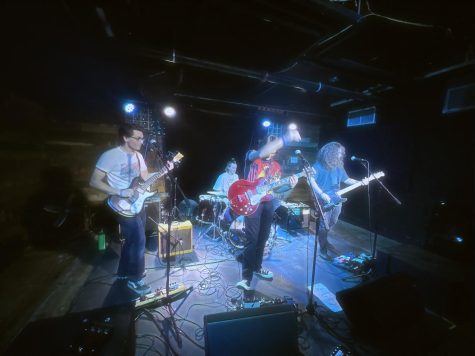 Catalyst Music is a collective in the Twin Cities focused on giving up and coming artists the tools to record, produce, and perform music. The Garage in Burnsville and The Treasury in St Paul are all-ages venues providing artists with a space to perform and share their talents.
More information about Catalyst Music can be found here:
Upcoming all ages music events in the Twin Cities:
Friday, April 28
Screaming Hours/Mystery Meat/Larry Wish
The Treasury (St. Paul)
Crushed Into Place
Critterthing
Alice's Escape
Caydence Records & Coffee (900 Payne Ave, St. Paul)
Saturday, April 29
Origami Angel with Pinkshift and Sweet Pill 
THE GARAGE (Burnsville)
Cameron Skinner
Andrew Dimenstein
Ethan Caviness
Ian Valor
Caydence Records & Coffee (900 Payne Ave, St. Paul) 
Saturday, May 6
Breakup Shoes 
THE GARAGE (Burnsville)
Timisarocker
The Untimely
ImLazarus
Caydence Records & Coffee (900 Payne Ave, St. Paul) 
Friday, May 12 
Rock Band Club Final Performance
The Treasury (St. Paul) 
Saturday, May 13
Field Trip, Kick the Ghost, Bookowski
The Treasury (St. Paul)
Thursday, May 1
Dead On A Sunday w/ The Static Age & Calgary Winters AA
Amsterdam Bar & Hall 
Thank You, I'm Sorry with Anita Velveeta and Fend
The Treasury (St. Paul)
Saturday, May 20 
A MOSHPIT CLUB EVENT
The Treasury (St. Paul)
Tuesday, May 23
RICO NASTY 
Amsterdam Bar & Hall 
Friday, May 26
Lovejoy: Across the Pond Tour
Amsterdam Bar & Hall
Friday, June 16 
MEET ME @ THE ALTER with CHLOE LILAC and KID SISTR
Amsterdam Bar & Hall