Among Us: the new sensation of 2020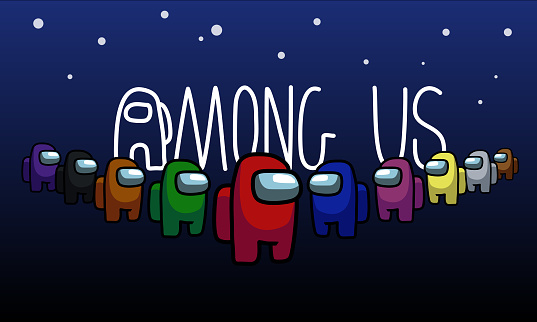 Among Us, originally released in 2018, didn't experience a massive surge of popularity until this past summer of 2020. According to Sensor Tower, Among Us has been downloaded more than 86 million times across the Apple App Store and Google Play.
The game is based around ten players that are put on an alien ship. Each player receives the role of either "crewmate" or "imposter". If deemed "crewmate", the player travels around the ship completing tasks and trying to discern which of their fellow players is an imposter. If the role of "imposter" is given, it is the player's job to kill other crewmates without getting caught. Imposters have the ability to sabotage the ship's systems such as lights, communications, and oxygen in order to cause chaos and kill more crewmates. Crewmates win by either completing all of their tasks or voting off all of the  imposters, while imposters win by killing all of the crewmates either through sabotage or by picking them off one by one. Among Us has a chat feature that allows players to communicate with each other, and the game also allows users to customize their character with different colors and outfit accessories.
This past summer, Among Us has attracted attention after spreading through influencers on platforms like YouTube and Twitch. The game's chat features and ability for users to interact with friends are the key components in its rise of popularity. With much of the world in quarantine and told to stay home, people have taken to the world of gaming as a way to entertain themselves and connect with their friends.
Reported by Sportskeeda, some of the top Among Us streamers to watch based on their number of viewers and popularity growth are xQc, Corpse Husband, Disguised Toast, HasanAbi, and Pokimane. Streaming Among Us has given these names an opportunity to collaborate with other big names on Twitch and YouTube such as Pewdiepie and Ninja.
As of December 15, 2020, Among Us is now available on Nintendo Switch, which has sold more than 68 million units since its release date in 2017, along with mobile and PC on the Apple App Store or Google Play. Since the game is much more accessible, even more people can enjoy playing it. Something to look forward to for both old and future players is the new Airship map that is releasing in early 2021. This new map is one of the largest in the game. It also has brand-new tasks for crewmates, ladders to access different levels of the ship, and the option to choose which room to start in.